about us
Company introduction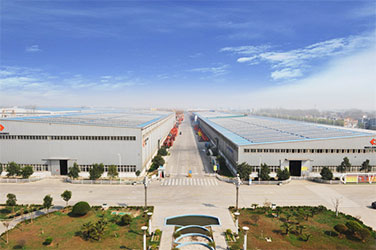 Tianjin Anson International Co. Ltd (TICO), founded in 1987, covers an area of more than 100,000㎡, and has more than 1200 employees. As one of the well-know crane manufacturers at home and abroad, Tianjin Anson International Co. Ltd (TICO), with its nearly 30 years experience, can provide integrated services including R & D, manufacturing, installation, and sales for bridge crane, gantry crane, and light crane, etc. TICO ND、NH wire rope electric hoist, NL electric chain hoist、HD electric single girder crane, and NLH electric hoist bridge crane occupy the advanced level in domestic, among which the production and sales of electric hoist rank the second continuously in China for many years.
The company leading products have been widely used in metallurgy, electric power, petrochemical, military, coal, aerospace, construction, railways and other pillar industries of the national economy. Thanks to all TICO partners for their hard working, TICO crane has being exported to more than 100 countries and regions like Europe, Africa, Southeast Asia, etc.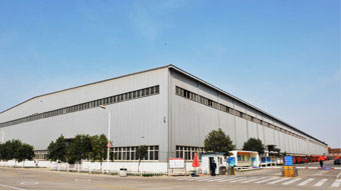 Technical support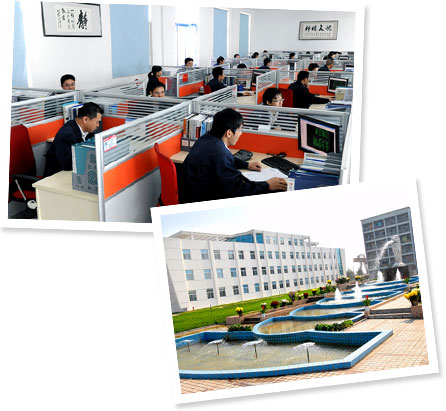 We have more than 120 staff specialized in crane research and development, and employ dozens of outstanding graduates, come from reputable universities like Tsinghua University, Harbin Institute of Technology, Wuhan University of Technology, etc, to supplement the technical personnel team, formed a larger R&D team in the domestic crane industry.
Adhering to the concept of scientific and technological innovation to lead the development of enterprises, TICO has established the postdoctoral workstation, universal product research institute, and R&D center to ensure continuous innovation in technology. With unremitting efforts, TICO has introduced more than 20 domestic and foreign advanced technologies, completed nearly 120 science and technology projects such as technical transformation, new technology promotion, new product development, and obtained 131 patents including inventions, utility models and design.
Thanks to our standardization, serialization, universal design, TICO can respond to market demand with most suitable solution, to maintain the sustainable development of the company.
International cooperation
With the rapid development and growth, TICO has introduced a lot of advanced technology and first-class equipment from Germany, the United States and other countries, exchange and cooperate irregularly with well-known enterprises and research institutes from both domestic and abroad.
Thanks to our unremitting effort, TICO has constantly stand in the forefront of the crane industry, actively participate in global division of labor and allocation of resources, greatly improved our core competitiveness.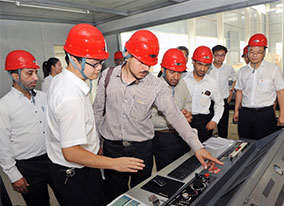 Iran customer visit and communicate with TICO technicians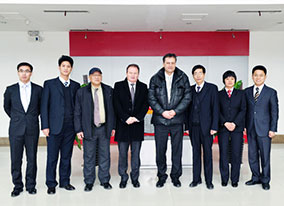 ABM president visit and exchange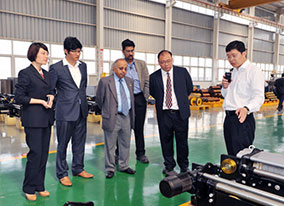 Indian Tata group customer visit TICO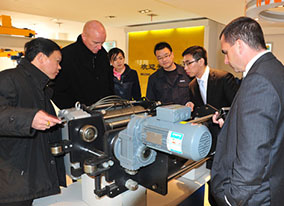 Technical communication with Demag company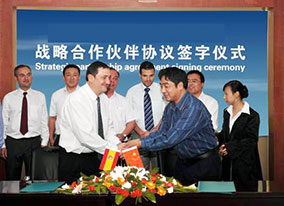 Sign strategic cooperation agreement with Spain GH company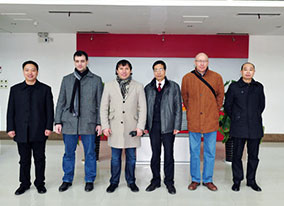 Russian customer visit TICO
Advanced equipment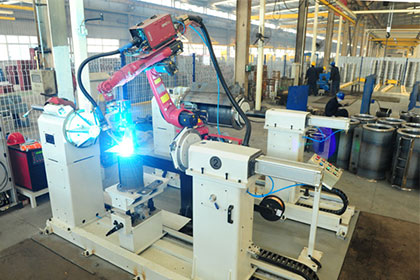 Welding robot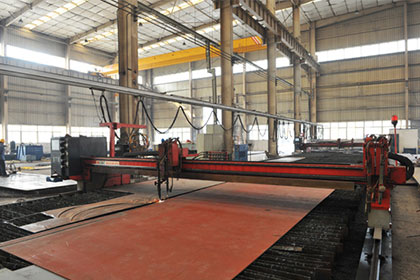 Japanese Koike flame cutting machine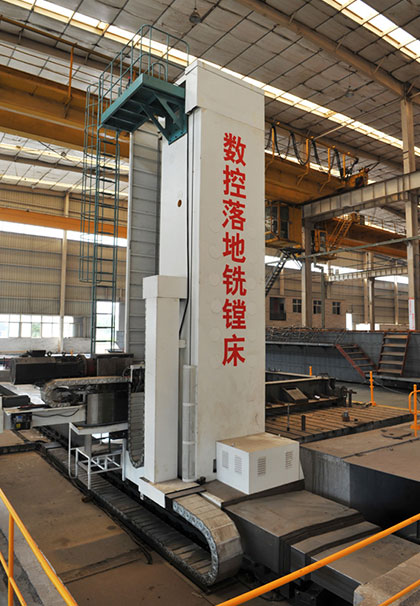 Floor Type Boring-milling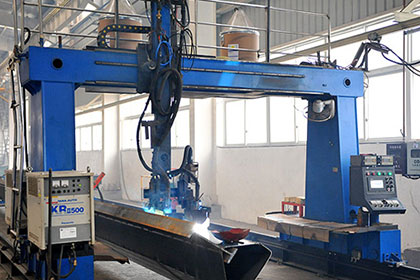 Gantry type double head welding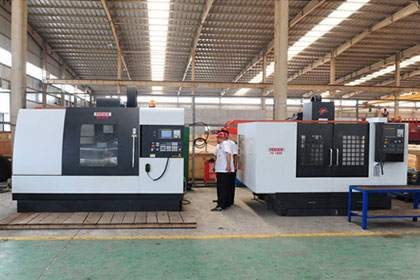 CNC Vertical Machining Center
Qualification