rubber tired gantry crane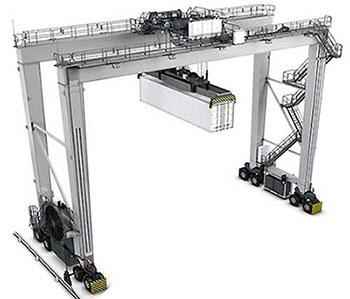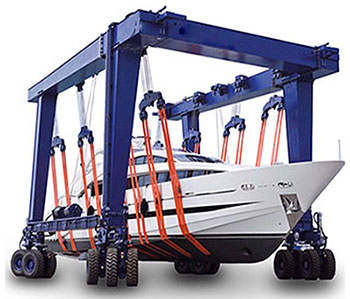 What is rubber tired gantry (RTG) crane
The rubber tired gantry (RTG) crane, a kind of gantry crane, is suitable for the material handling, loading and unloading of the international standard boxes. This kind of RTG crane has advanced performance, such as good maneuverability, high production efficiency, and small sensitivity to uneven ground. The power supply of rubber tired gantry crane is carried out by the diesel generating set, the oil circuit and hydraulic system are equipped with heating device. In order to ensure the safety of operators and equipment, rubber tyred gantry crane is also provided with perfect safety indicators and overload protection devices. adopting PLC frequency conversion speed regulation for the electric system (also our another product pellet machines with electric motor has the similar system) is advantageous to each mechanism control. Associated RTG parts are selected and purchased from well-known fittings manufacturers at home and abroad so as to guarantee the quality of rubber tired gantry crane as a whole. Each of RTG crane in TICO can be designed and manufactured according to the advanced foreign standards such as DIN,FEM,IEC and AWS and the latest version of the state standards.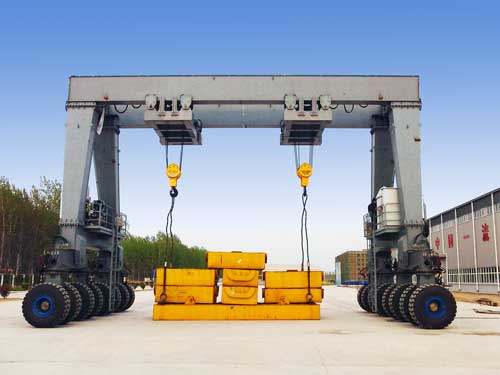 The core technology of rubber tired gantry crane
Rubber tyred gantry crane is widely used in port, wharf, yard, etc. Through professional lifting of container spreaders, we can provide a variety of dynamic combination plan (diesel generator, mains, low power diesel units, lithium battery), energy conservation and environmental protection.
TICO special 12 wire bidirectional anti sway system RTG crane has excellent performance to prevent the swing and can significantly increased the performance of container to prevent swinging.
Adopted the electricity feedback technology, RTG crane can play a greater advantage in energy conservation and environmental protection, what's more, it can also reduce the impact and improve the efficiency.
Frequency conversion technology, PLC control of motor speed, CMS intelligent monitoring management system, real-time monitor equipment running status.
Dynamic and no power compensation technology, inhibition of harmonious waves technology.
Both the special technology of correcting the cart deviation, and the trimming technology have a good effect.
Personalized technology for the trolley of rubber tired gantry crane like steering, rising, prevent tilt.
Various security measures such as wind alarm system, security dynamic scanning has completed.
Click here to see our rubber tyred gantry (RTG)crane youtube vedio.