clean type electric hoist crane
Clean type electric hoist crane introduction
The clean type electric hoist crane, a kind of new type underhung hoist produced by TICO, is applicable to dust-free environment, such as biological engineering, medical equipment, food, microelectronics industry, etc.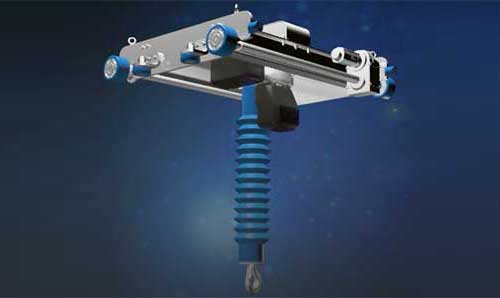 Clean type electric hoist crane feature
Net wear-resisting, dust-free, dust collection, antistatic design;
Low failure rate, high reliability operation;
Debugging is wide, positioning precision;
Make the best use of space, equipment is small in size;
Smooth operation, beautiful appearance, patented products;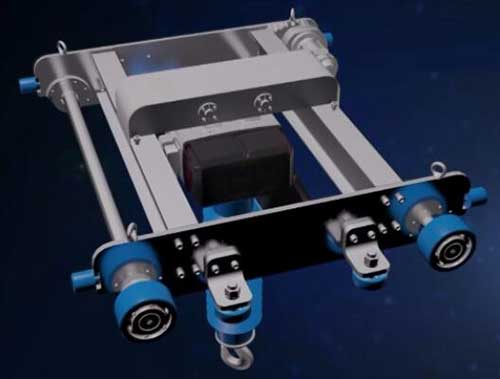 Clean type electric hoist crane configuration
Stainless steel hook, designed accordance with German standard, beautiful shape, small volume, large carrying capacity;
Chain of this underhung hoist adopts "three prevention" confinement, convenient scaling
Outer shell adopts whole die-casting aluminum, light weight, high strength, good heat dissipation;
Motor uses stealth design, small size;
Using aseptic reduction motor drive, industrial gear oil in food grade, no noise;
Drive wheels of this electric hoist adopts high strength engineering plastics, wear resistance, not producing dust;
Horizontal guide wheel positioning precision, transmission parts coated protection, prevent dust contamination;
The frame of clean type electric hoist crane is made of stainless steel with high strength.
Clean Type Electric Hoist Crane Structure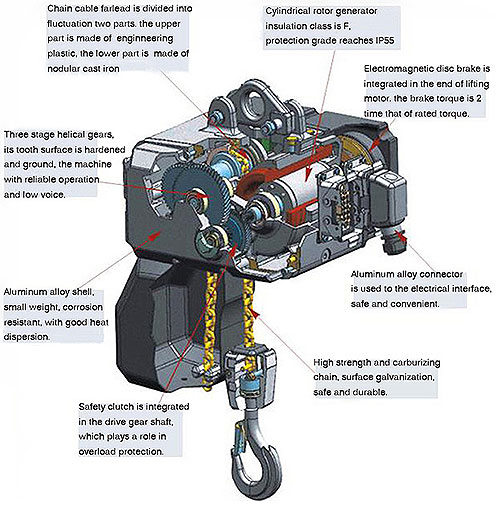 Click here to watch the vedio of clean type electric hoist crane.