Development Trend Analysis of Harbor Crane in the Future
Harbor crane, as its name implied, is a kind of cranes used in ports to carry goods and containers. It has the advantages of high stability, high efficiency, and convenient operation. In recent years, harbor crane has developed rapidly all the world that cause more and more concerns. Why dose it develop so quickly? And how it will develop in the future?
According to TICO years of experiences in crane industry, the flowing four trends of cranes may contribute to the harbor crane development, and maybe they are also the development trends of harbor crane in the future.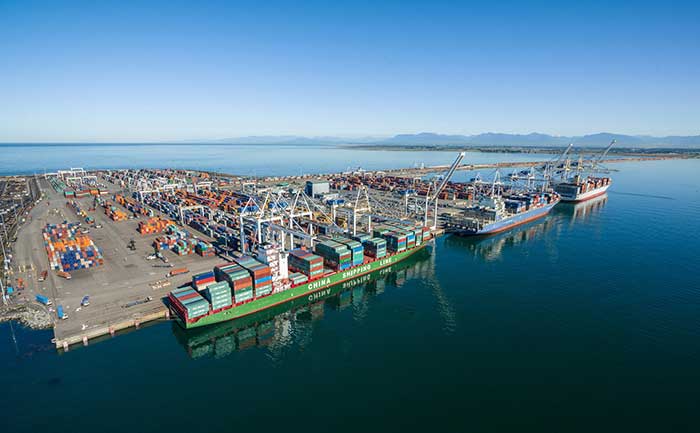 larger and specialize
On the one hand, in recent years, the trend of large-scaled project has been accumulating, with the construction of large-scale project, the hoisting and transportation of material provides a wide development space for large cranes. On the other hand, comply with the integration of the world economy and the development of globalization, more and more various of goods are exported and imported from one country to another, most of which are depended on the port to achieve the effect of trade. Thus harbor crane plays an important role in the process of world economic integration, and it is precisely because of the rapid increasing in the number and variety of goods, harbor crane is developing towards the direction of large scale and specialization.
What's more, as there are more and more crane manufacturers, price competition is becoming more and more fierce, thus the profit margin of crane is more and more narrow. However, the profit margin of large tonnage crane is far more than small and medium tonnage cranes, which causes that more and more harbor crane manufacturers are accelerating the development of large cranes. So that large scale becomes one of the inevitable development trend of harbor crane.
Lighter and more innovative
Traditional harbor crane, although there are a number of advantages, the disadvantage can not be covered up, like large weight and inconvenient transportation. That means that in the future, harbor crane must adopt new structure, new material, and new technology. For example, adopt the alloy material with high strength and light weight, adopt optimize and reasonable theoretical design scheme, in order to reduce the weight of harbor crane and extend its service life.
Standardization and serialization
The maintenance cost and use cost of harbor crane has been high, which is a headache problem of researchers. Thus, in the future, harbor crane manufacturers need to devote more of their efforts to achieve the standardization and serialization on main performance, main body and parts of heavy machinery, which has positive significance to reduce crane cost, improve productivity, product performance, and product maintenance of harbor crane.
Greenization and automation
In the era of promoting "green earth", mechanical pollution has always been a problem that many countries have been attached great importance to. What's more, the high consumption and high emission have been a common problem. Thus, with rapid development of "green machine", the greenization of harbor crane is no doubt.
The progress of automation has been driving the development of national economy, although the overall level of automation application in crane industry is not high in our country, but whether it is a crane manufacturer or a crane user have gradually realized the advantages of automation application. It is said that, the potential of automation products in crane industry is large, and the prospect is also broad. From control to transmission, the application of automation production in crane industry has been growing in depth. The rapid development of harbor crane has greatly promote the application of automation production in crane industry. From the view of exiting scale, further growth space and current growth rate, automation will be another inevitable trend of harbor crane development.

TICO provide professional harbor crane for you
TICO is one of professional harbor crane manufacturers in China, services include crane design, manufacture, installation, and maintenance, etc. TICO harbor crane has advantages of excellent performance, compact structure, light weight, safety and reliable, and high efficiency operation. Whether you need grab ship unloader, rubber tired gantry crane, electric hoist, wheel, or other accessories of harbor crane, you will get the highest investment returns from best TICO harbor crane and excellent TICO service. Contact us now to get your material handling solution!