Do You Really Know About Crane Cabin?
Crane cabin adopts high strength framework welded with high quality profile, out of the framework is covered with high quality cold rolled plate, which is processed by numerical control machine, the contour of cabin is smooth. Install fire prevention, heat insulation, sound insulation materials inside the cabin, surrounding decoration is riveting formed with medium density plate and aluminum plate. Windows are usually used 5mm thick tempered glass or laminated glass and other safety glass, whose penetration is not less than 80%. The glass is fixed by rubber strip, the sliding window is aluminum alloy or plastic profile frame and fixed by rubber strip, safety protection bar for front windshield. The door is sliding door with thermal insulation steel, or open structure door. There is a fixed glass window above the door, at the central of door is equipped with special locks which has both inside and outside handles, double sealed around the cabin with sealant strip.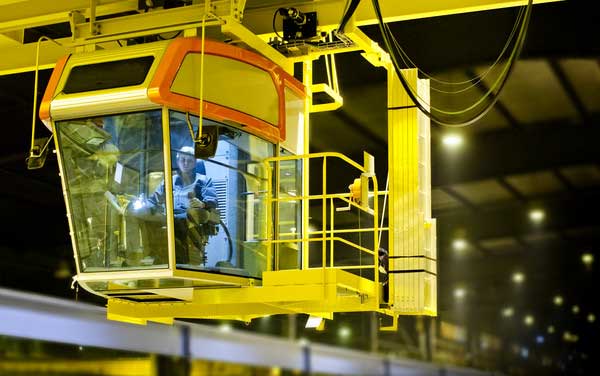 Interior floor adopts removable 4mm thick steel plate, and lays antiskid insulation rubber green carpet. The control wire can be bundled on the wire frame under the floor, outlet of cable is processed with anti abrasion treatment. If there is a outdoor platform, floor on the platform for the pattern, hot dip galvanized grating. The cab paint with zinc rich epoxy primer, epoxy micaceous iron oxide intermediate paint and polyurethane paint, and the total film thickness is not less than 210um. A fluorescent lamp with a protective cover is usually fitted in the cabin, light switch and a standby power supply socket, the front windshield is fitted with wiper and water spray device.
The working environment temperature of bridge crane cab is -25℃~40℃, application field is workshop, warehouse, yard, yard, station, port, shipyard, and so on with requirements of high temperature or low temperature and dust hazard. Top bearing capacity static load is more than 2.5KN/㎡.
What is the requirement of crane cabin?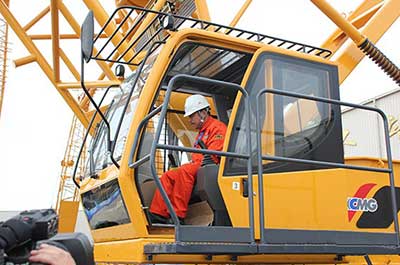 Crane cabin is the operation area where operators operate crane, in which is equipped with controller, control panel, panel and driver chair etc. In order to improve the working efficiency and conditions of crane operators, the crane cabin should meet the following requirements:
Ensure that the operator has a good vision, equipment layout in the crane cabin should not affect the vision.
The control rod or the handle of the controller should be as accurate and reliable as possible.
Crane operate in the high temperature or cold environment should have a department, warm measures for cabin. When there is dust or harmful gas, it should also be used with enclosed cab.
There should be reasonable lighting, laying wood or insulation rubber floor in the crane cabin, in order to provide a suitable working environment to the crane operator.
Above the crane cabin, hatch go to the running bridge should set safety device. When the hatch cover is closed, the crane can be energized to start.
The door of the cab should be designed to inward opening or push aside, safety device should be installed on the door, when the door is closed, the crane can be generated to start.
Glass thickness of 10 ton crane cab should not be less than 5mm, the room should be set fire extinguisher, bell alarm device.
TICO is a professional crane manufacturer, according to user requirements, we can provide a variety of models of cabin crane, and provide technical advice, guide equipment debugging and product related issues. After-sales service personnel can ensure that handle the quality problem seriously, thoughtfully, and thoroughly, guarantee our customer use TICO products more trustfully.